NW Portland – The Perfect Blend of Classic Portland Charm and Modern Appeal
If you've spent any time in NW Portland, you know that it's bursting with personality. It's home to the Rose City's most well-known neighborhoods, and the whole area is overflowing with awesome shops, venues, parks, and restaurants. But, the main reason why it holds a special place in people's hearts — it's a perfect marriage of old and new. When you live in the Alphabet, Nob Hill, and Pearl Districts, you get a true sense of Portland's past, as well as it's exciting future. (We should know since 21 Astor's Nob Hill apartments have a front row seat to it all!)
A (Brief) History Lesson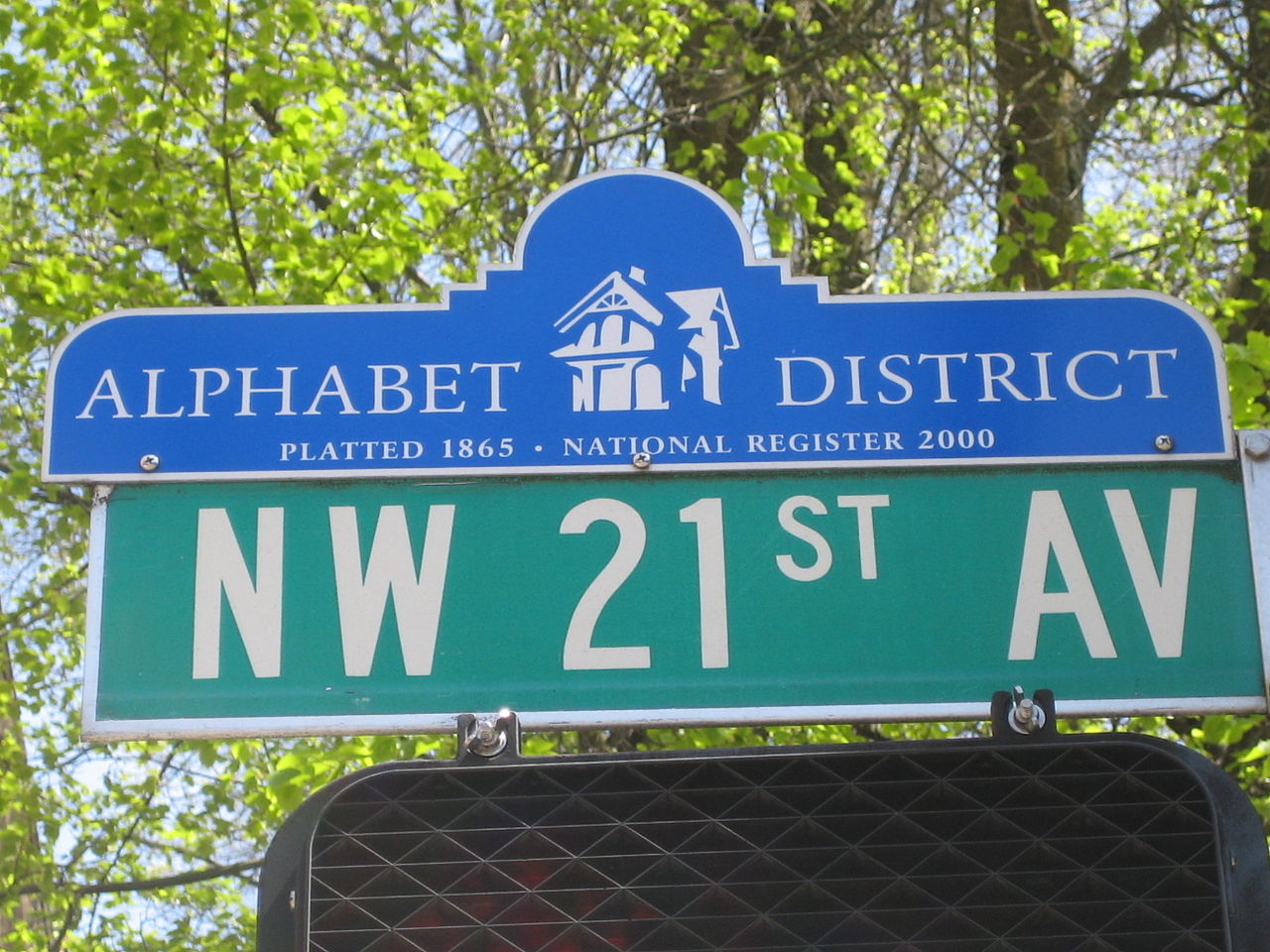 *image from Wikipedia
The history of Northwest Portland spans all the way back to 1845. As an accomplished sailor, Captain John H. Couch recognized the economic potential of what is now the Alphabet District. Couch named the area's first streets which were simply A Street, B Street, and so forth. Eventually, in the 1890's, the street names were changed to what we know today.
While the Couch family was responsible for the early development, the first real population boom followed the Lewis and Clark Expedition. This prompted many families to move into the area. Fast forward a few decades to World War II and the next big influx occurs with thousands of workers finding their way to the Kaiser Shipyards. But, after the war ended, PDX-ers dispersed into the suburbs and NW Portland lost its position as a flourishing hub.
It wasn't until the 1970s that the neighborhood experienced a major renaissance, attracting young residents, investors, and preservationists. From there, it continued to grow and thrive. To this day, you still see evidence of a fascinating past, whether it's in the architecture of massive Alphabet District apartments or in the mission statements of the small local shops.
Truly PDX Places to Eat, Drink, and Have Fun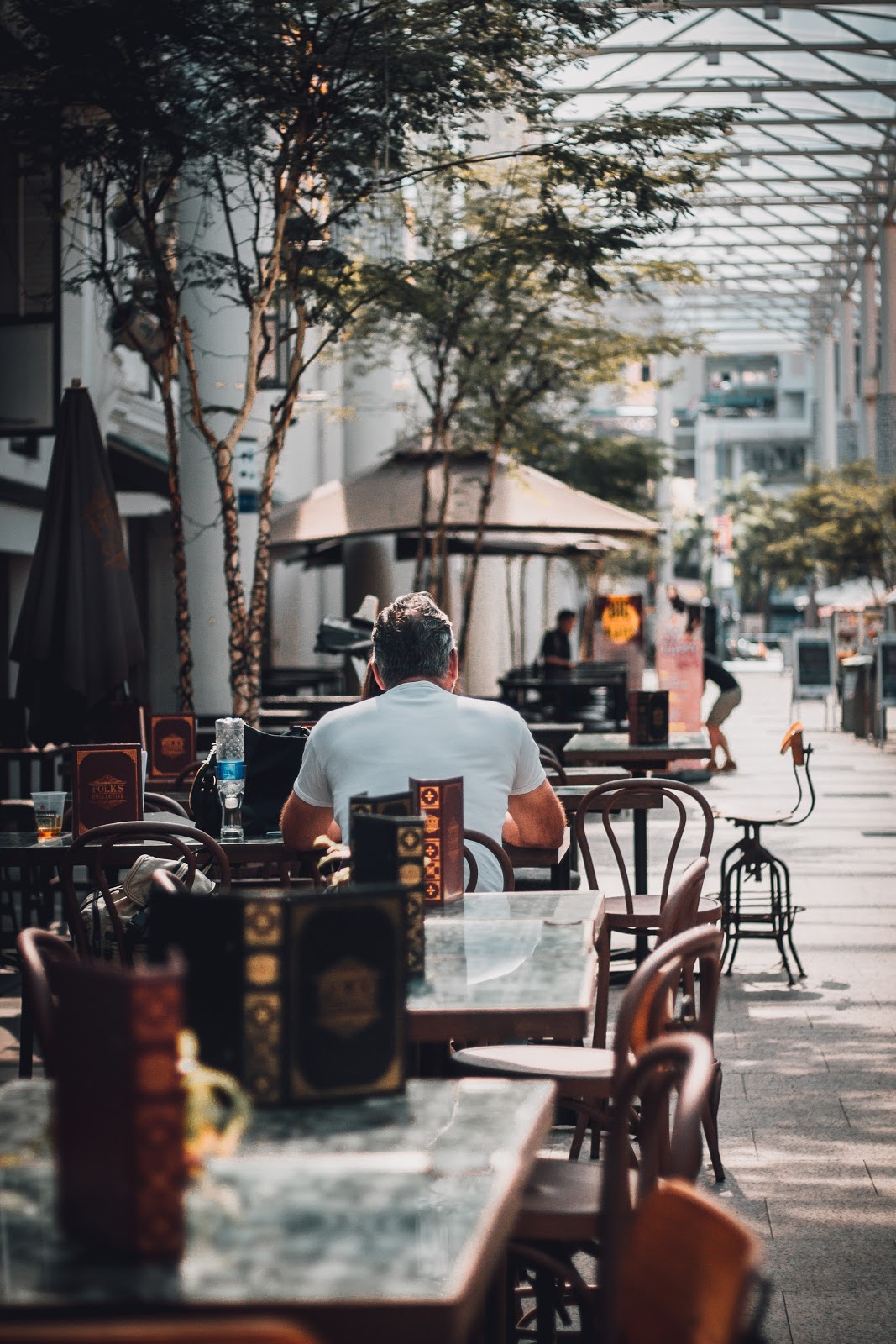 There are so many spots to check out in the Nob Hill, Alphabet, and Pearl Districts, it would be impossible for us to list them all here. However, we do have a few favorites that we know will give you that NW Portland feeling:
Kiva Tea Cafe and Spa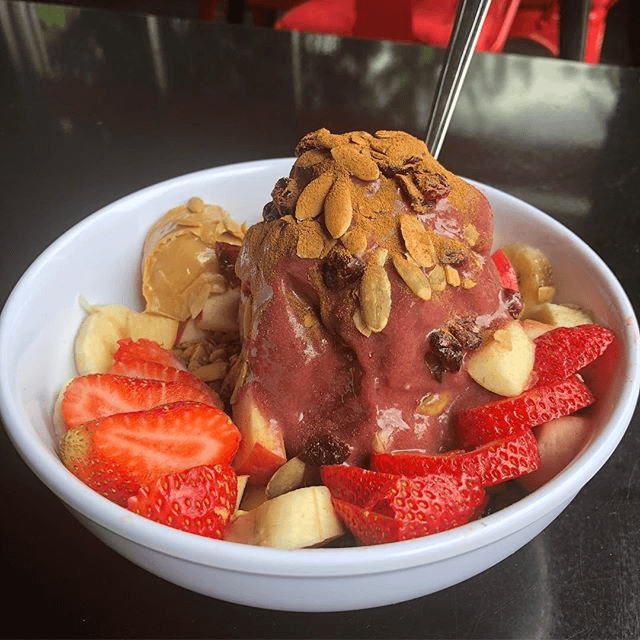 *image from Kiva's Instagram page
At Kiva Tea Cafe and Spa, the goal is internal and external balance. One half of the business is a spa offering both ancient and modern treatments, and the other half is a cool cafe serving up drinks and baked goods.
Ataula
The owners of Ataula aim to provide a unique fine dining experience — serving the highest quality food in a comfortable environment and at affordable prices. So, if Spanish Tapas are your thing, Ataula is where you want to be.
Great Notion Brewing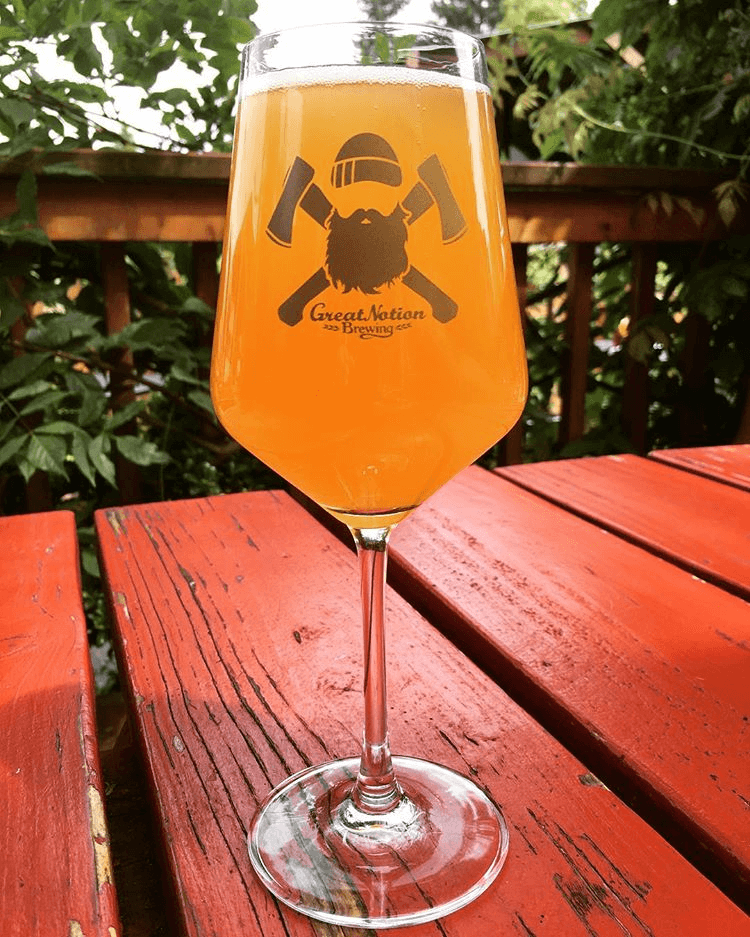 *image from Great Notion's Instagram
Portland is at the forefront of craft beer. Award-winning Great Notion Brewing is at the forefront of the forefront. The best IPAs, sours, and stouts are here!
Cinema 21
For over 90 years, Cinema 21 has been a staple in NW Portland. It's a fabulous theater showcasing classic and independent films. Some of the best indie filmmakers have premiered their masterpieces here.
Plank & Coil
Formerly Eclectic Home, Plank & Coil is a leader in the "green" furnishings movement. They believe in creating a healthy living environment with organic and sustainable furniture and fixtures. You get a great look while doing some good for yourself and the Earth.
Freakybuttrue Peculiarium
The folks at Freakybuttrue Peculiarium like to believe they had a hand in the slogan "Keep Portland Weird". This "museum" is a collection of crazy art and oddities. If you're squeamish, it's probably not for you. If you're not, try to stop in because it's a lot of fun.
McMenamins Tavern & Pool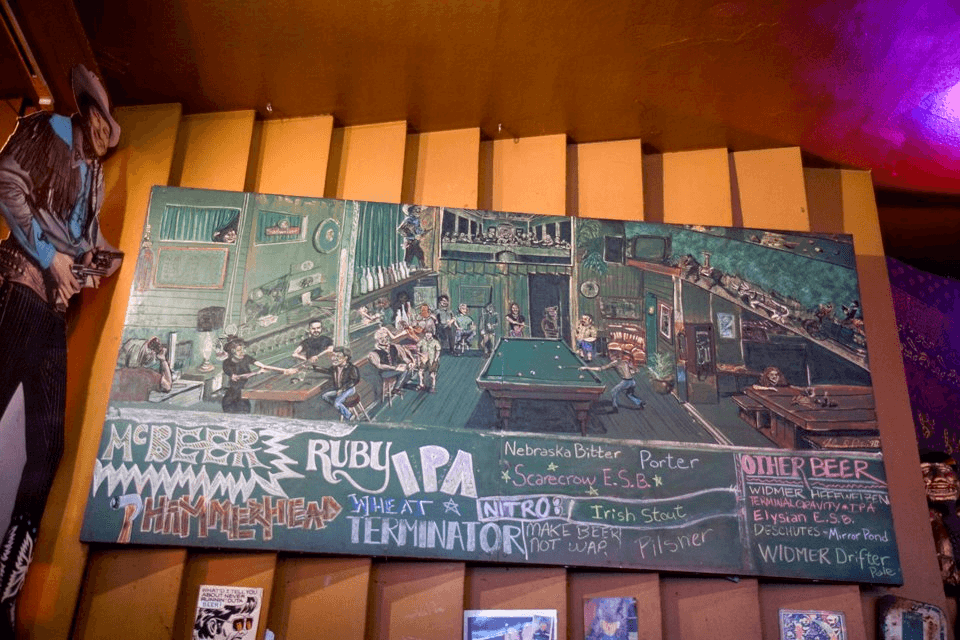 *image from McMenamins Facebook
McMenamins Tavern & Pool is a creation of the famous McMenamin brothers. Occupying an early 19th-century building, it's a really cool, laid-back place to enjoy some pub fare and billiards. Plus, the beer is fantastic.
The Most Distinct Apartments in NW Portland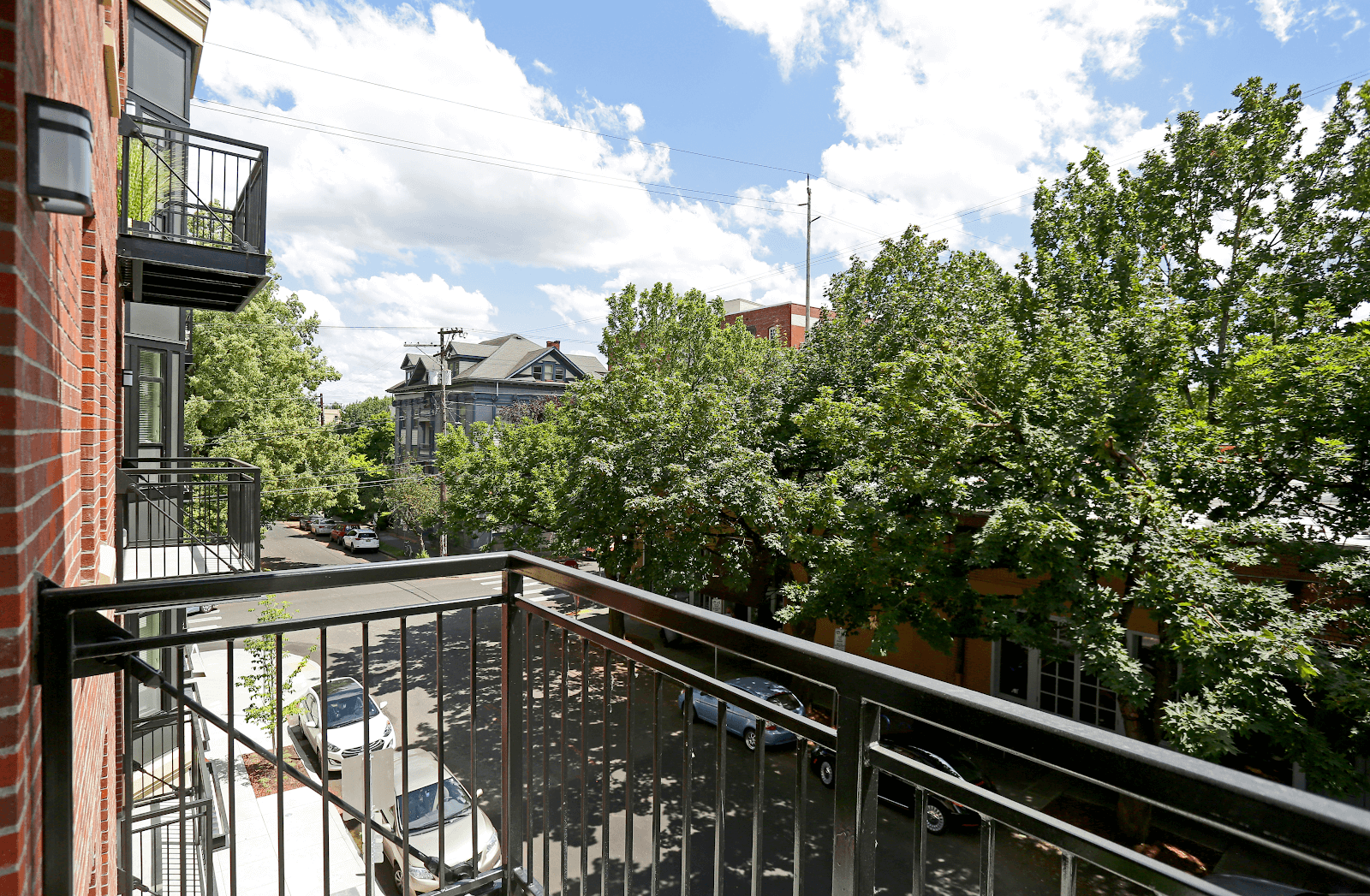 21 Astor is the newest community to join the NW 23rd/Nob Hill area. Developed by PDX-er/Nob Hill resident Robert Ball, 21 Astor embraces modernity while also honoring the past. The LEED-certified building elegantly upholds the classic character of the neighborhood with gorgeous designs:
Dark red brick on the outside

Concrete trim surrounding windows and wrapping around the building

Rounded radial corner visible on NW 21st Ave

Neoclassical bay projections

Lobby showcasing Statuary Carrara Marble and a 24k white gold Bisazza peach tree mosaic

Sizeable storefronts on the ground level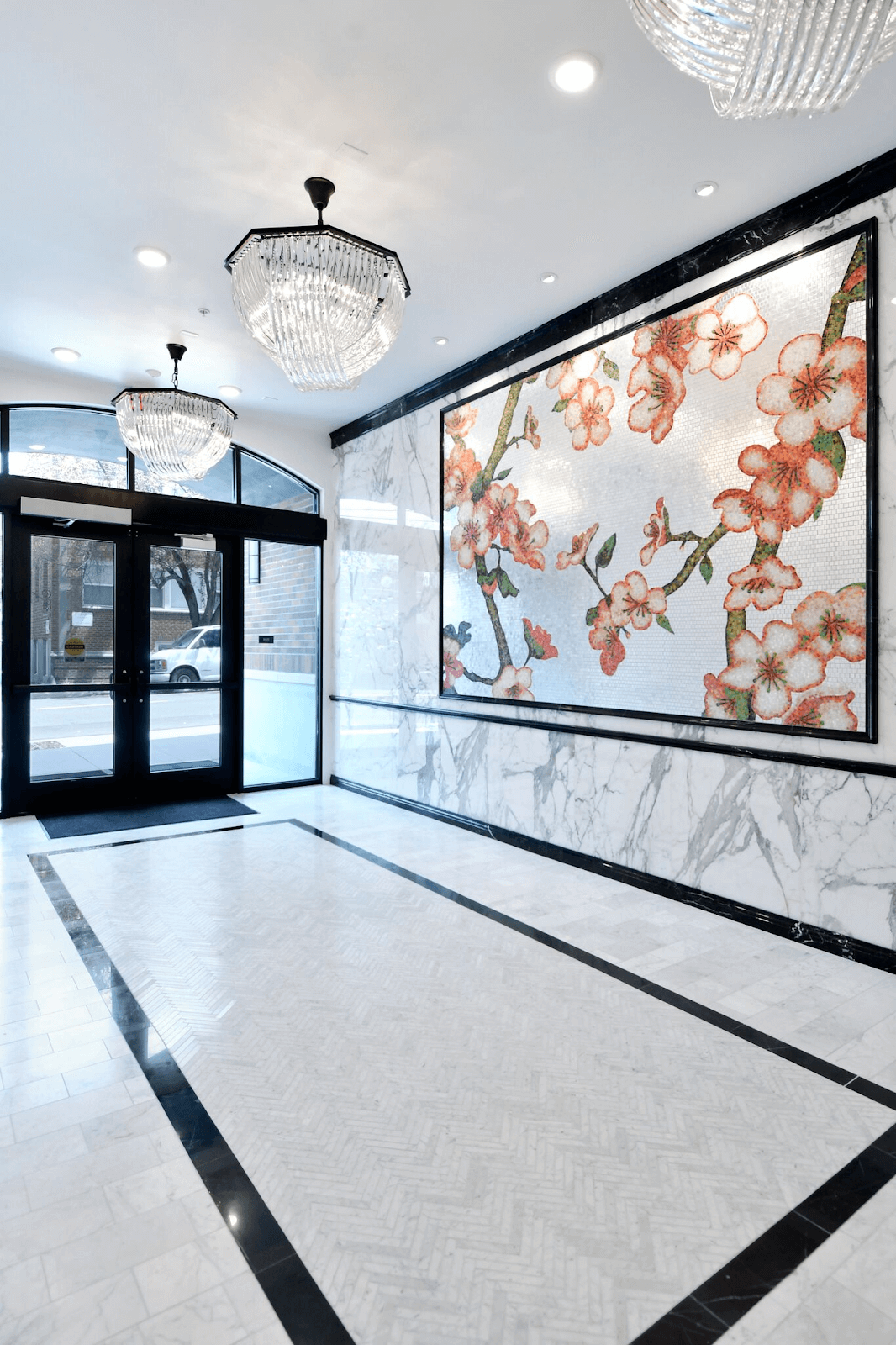 In addition, every one of our Nob Hill apartments fosters a crisp, contemporary atmosphere that perfectly complements space and functionality. And, modern amenities such as pet washing station, dry-cleaning pickup/drop-off lockers, and bike storage and maintenance facilities cater to a quintessential Portlander lifestyle.
21 Astor embraces luxury but never at the expense of comfort and convenience. Our goal is to give residents what they need to successfully navigate and enjoy their day-to-day lives. We're a one-of-a-kind upscale community that sets the standard for all other apartments in Portland.
Does this sound like the home you've been looking for?
Get in touch with us to chat or schedule a tour of our NW Portland apartments!
Portland's NW Neighborhoods Are Quickly Becoming the Most Exciting Areas in PDX!
If you've spent any time in Portland at all, you've probably noticed that it's exploding with growth. It's a City that's inclusive and adaptive, which means it accommodates just about everyone. One area that's indicative of the Rose City spirit is the is the Northwest District, comprised of the Pearl District, Nob Hill/Alphabet District, Slabtown, and others.    And, as a result, it's very quickly becoming one of Portland's most enviable areas. Lucky for us and our residents, 21 Astor's PDX apartments are in an ideal location amongst all the best spots of this wonderfully eclectic neighborhood. We have the inside scoop on what makes our neck of the woods truly special…
Incredibly Fun Things to Do
To say that the Northwest neighborhoods are a vibrant area is a bit of an understatement. At any given time, Portlanders have their pick of marvelous parks, entertainment venues, and cultural events. Here are a few of the local faves: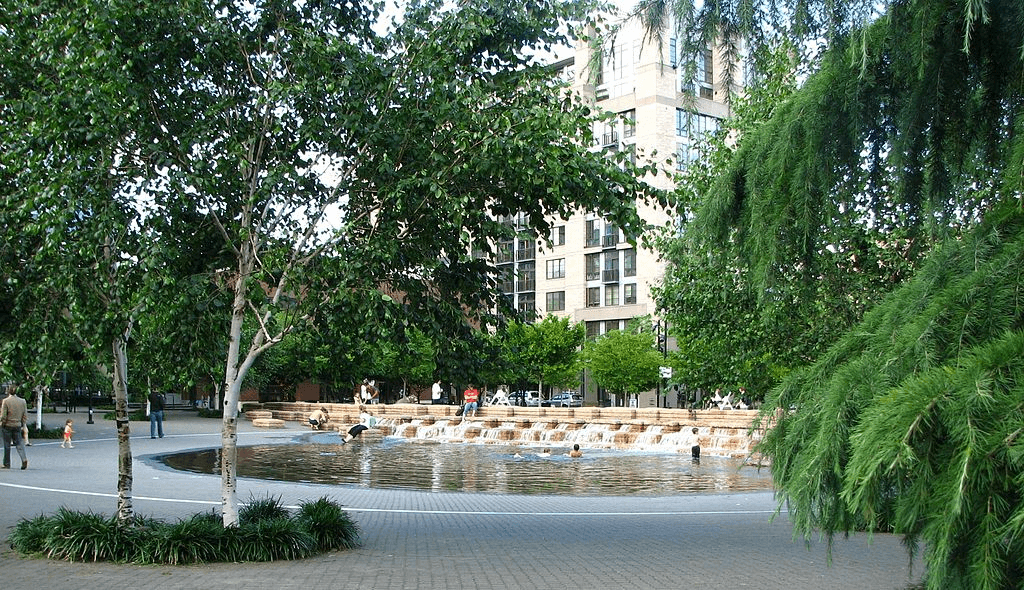 This park boasts a cool fountain, tidal pool, and outdoor art gallery.
This historic venue, which is about five minutes from our nob hill apartments, showcases some of the biggest music acts as well as themed dance parties.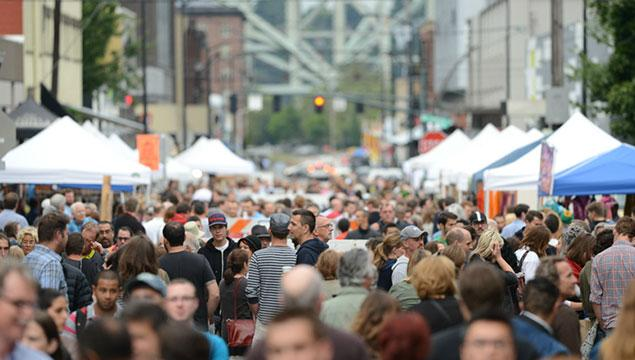 *image from Urban Art Network
On the first Thursday of every month, PDX-ers enjoy an awesome gallery walk featuring art exhibits, wine, and live music.
A mecca of improv comedy, The Brody Theater offers up a good time with shows, open mics, and classes.
Amazing Places to Eat, Drink and Shop
Portland has built a pretty strong reputation as the city to go to for top-notch food, spectacular beer and coffee, and a fabulous mix of shopping options. There are too many superb PDX restaurants and shops to list so we'll give you just a few that we love:
A Portland original, BridgePort crafts brews and pub bites with deliciously fresh and locally-sourced ingredients.
A major benefit of living in Northwest District/Nob Hill zone is being super close to world-famous Powell's. With millions of new and used books in their inventory, it's a bibliophile's paradise.
Marrakesh is not just about the exceptional Moroccan fare. It also delights diners with talented belly dancers.
Java Hound welcomes both humans and canines alike with scrumptious coffee, tea, pastries, and puppuccinos (dog treats floating in goat's milk).
Incredible Urban Innovations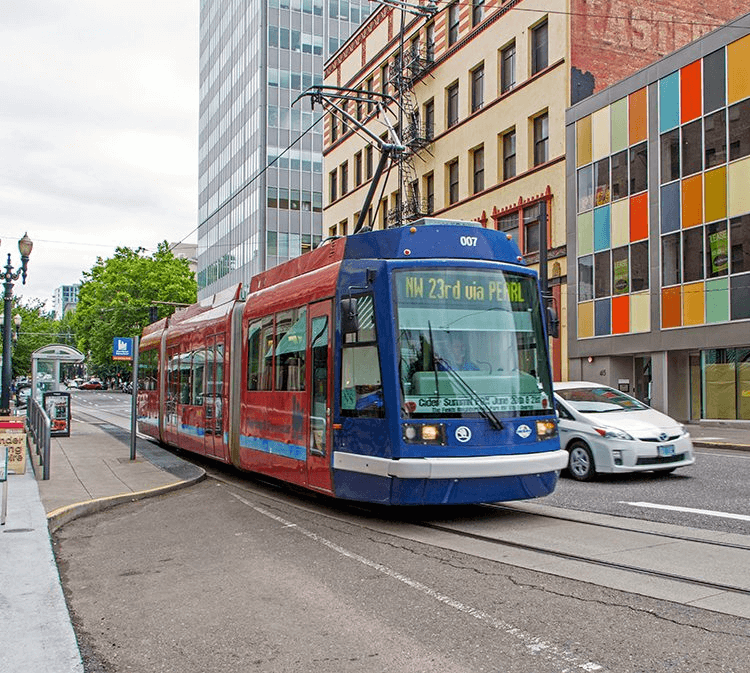 *Image from Rudy Bruner Award
Portland has done a brilliant job of keeping up with economic growth and an increase in population. One example of this is the Portland Streetcar. No doubt the overall public transportation system in PDX is terrific, but the Streetcar is uniquely inventive for several reasons:
It was the country's first modern streetcar

It's easily accessible and

links multiple Portland districts

(yes, including Pearl)

It's a cinch to use for PDX-ers and out-of-towners alike

It ingeniously utilizes unused railyards

It serves as a model for other cities
One of the Top Luxury Apartments in Portland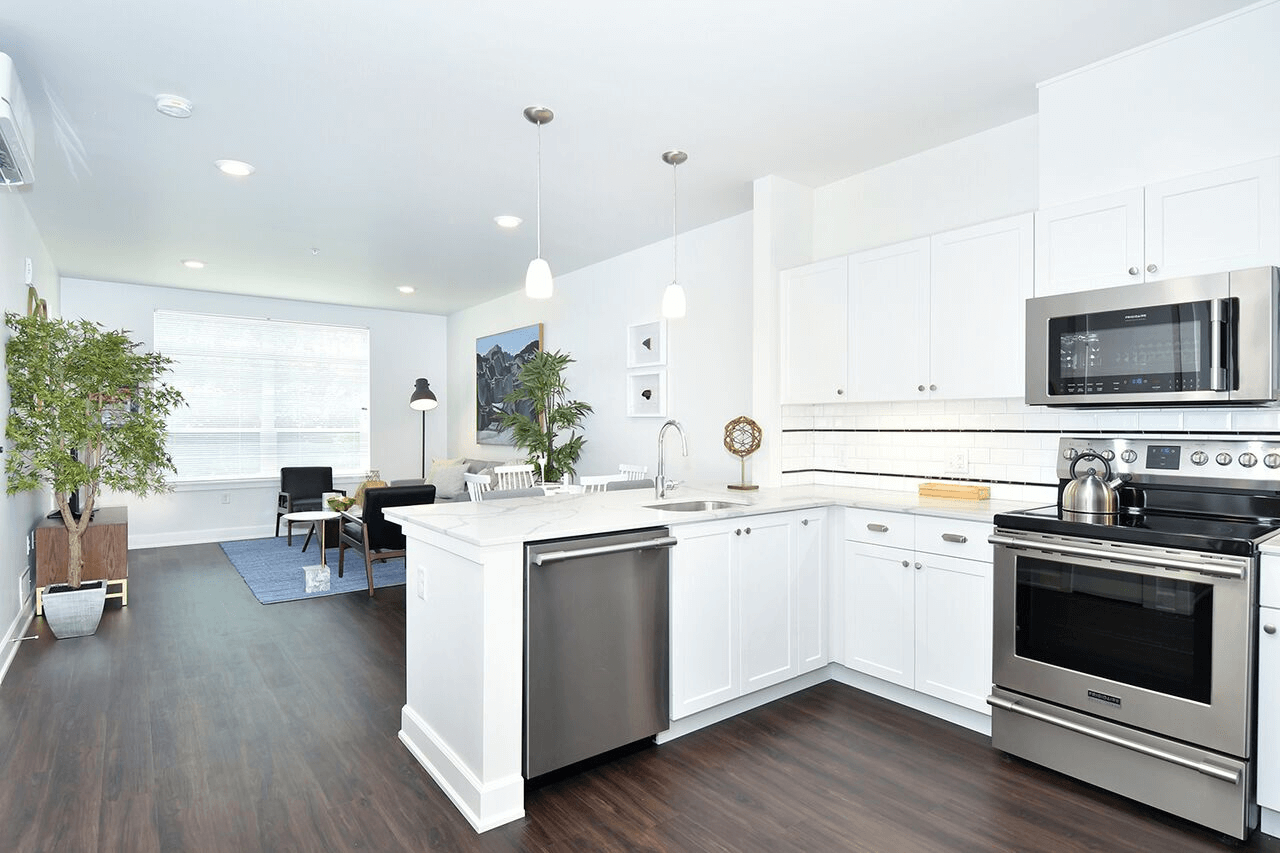 At 21 Astor, we put all our time and energy into ensuring our Nob Hill apartments are a perfect complement to every type of PDX lifestyle. We offer residents luxury and elegance, but it's never at the expense of comfort and convenience.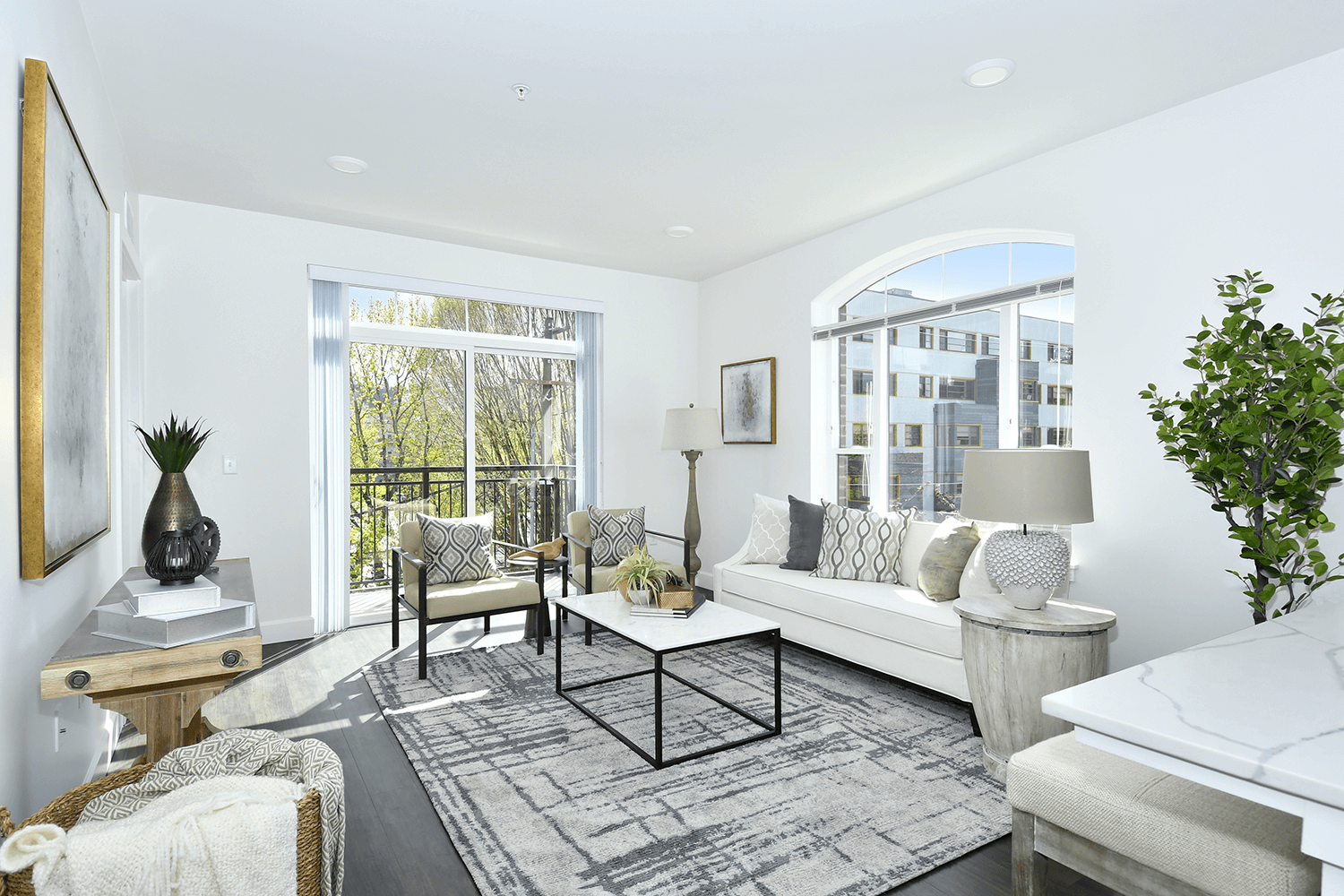 Our one or two-bedroom apartment homes are designed to be spacious and contemporary with a high-end aesthetic. Units include tall ceilings, large windows, wrap-around kitchens, quartz Carrara countertops, stainless steel appliances, porcelain enamel tubs and showers, plenty of closet space, and serene color palettes.
We understand what matters to Portlanders. Every day, our residents benefit from amenities like bike storage and maintenance spaces, a pet washing station, in-building parking, concierge and package receptions services, reserved storage, and dry-cleaning pick-up and drop-off lockers.
The Building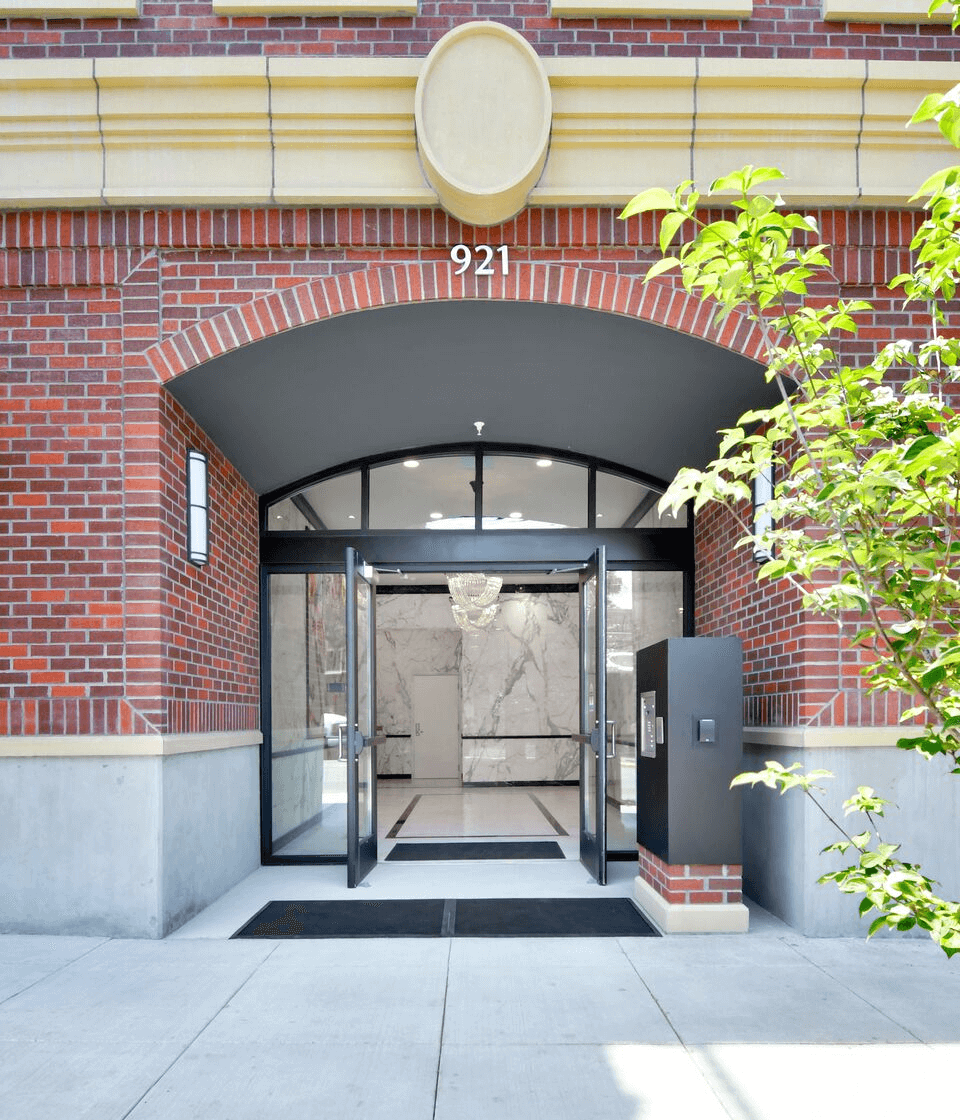 In order to rise above other Nob Hill apartments, we knew we had to impeccably blend modernity and beauty with environmental consciousness. The result — a LEED-certified, highly efficient building with features such as a gorgeous dark-red brick exterior, Neoclassical bay projections, and a lobby with Statuary Carrara Marble and a 24K white gold Bisazza mosaic.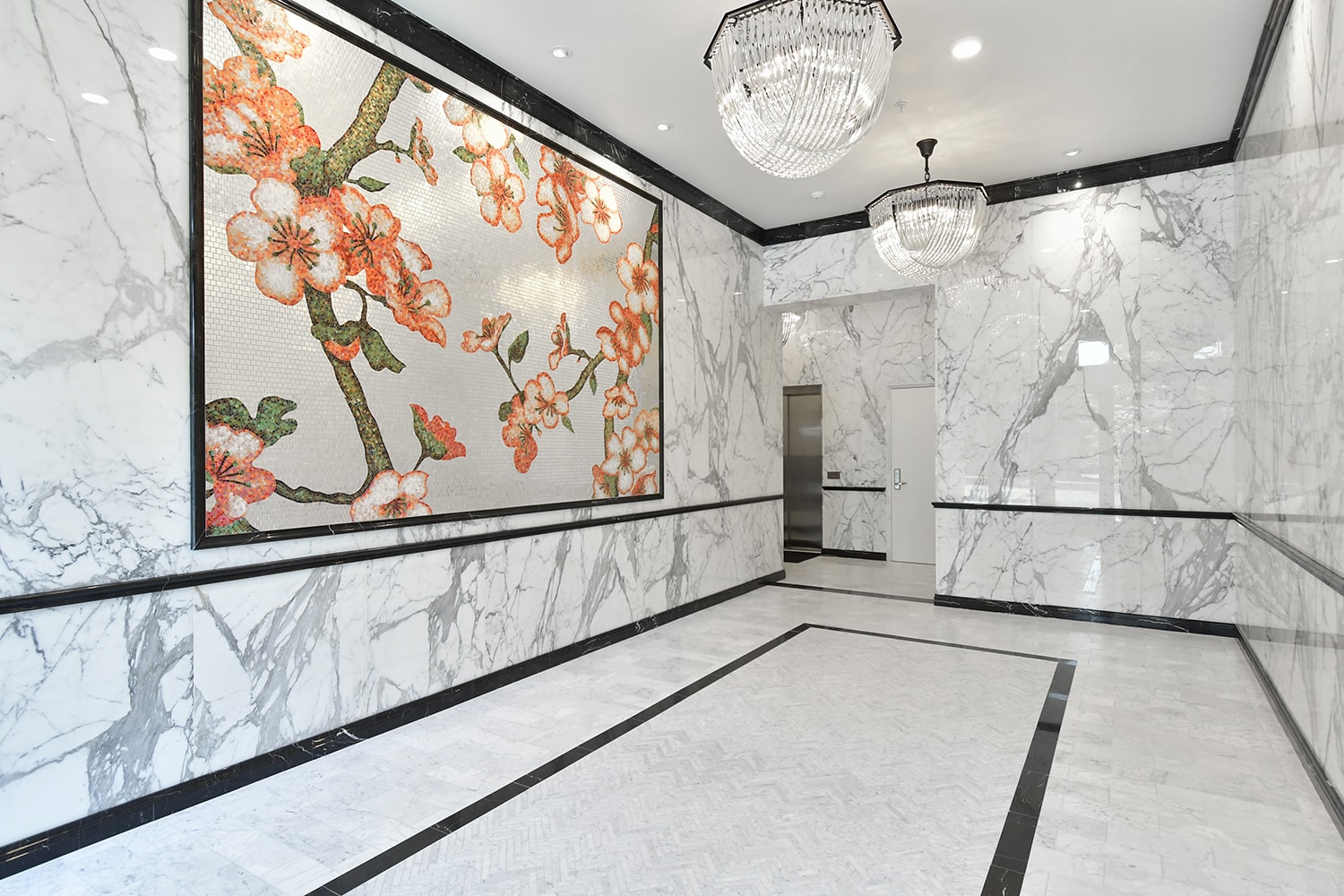 The Northwest District has certainly earned its spot as one of the top places to live in Portland. (It's no wonder why it was named one of the coolest neighborhoods in the world.) We're ecstatic that this dynamic community has allowed us to provide our residents with a living experience that is unmatched by any other luxury apartments in PDX. But, you don't just have to take our word for it. Why not come check it all out for yourself?
Connect with us to find out more about living in 21 Astor's incredible PDX apartments!
Say Hello to Portland's Newest Luxury Apartments
Have you heard the news? There's a new residential community that truly stands apart from all other apartments in the Nob Hill and Pearl Districts. 21 Astor offers the most exclusive luxury apartments in Portland! The most recent project from renowned PDX developer Robert Ball – who has a history of excellence with residential development in the Pearl District and Nob Hill area – 21 Astor promises to provide residents with an unprecedented level of quality, craftsmanship, elegance, and luxury. Of course, we realize that the question that may come to your mind here is, "How?" Let's find out.
Get to Know Robert Ball
Robert Ball has become synonymous with luxury apartments in Portland, but that reputation didn't come without paying the dues of hard work. Robert Ball's passion for renovation and real estate began nearly 25 years ago.
After honing his incredible talent for purchasing and rehabilitating small properties, Ball purchased his first apartment building in Portland's Nob Hill District. With a ton of elbow grease, he was able to transform the 1920s-era Sara Ann Apartments into a Class A apartment community, with the highest quality rating for a property.
Becoming One of Portland's Leading Developers
Following the Sara Ann Apartments, Ball's passion for revitalizing aging properties has grown exponentially. Robert Ball has completed six high-profile projects, in the heart of Portland's downtown, including 21 Astor.
By blending the character of classic architecture with modern design the Robert Ball team is able to foster refined, luxurious living experiences that remain respectful of their neighborhoods' rich histories. Several of Robert Ball ventures are even listed on the National Register of Historic Places.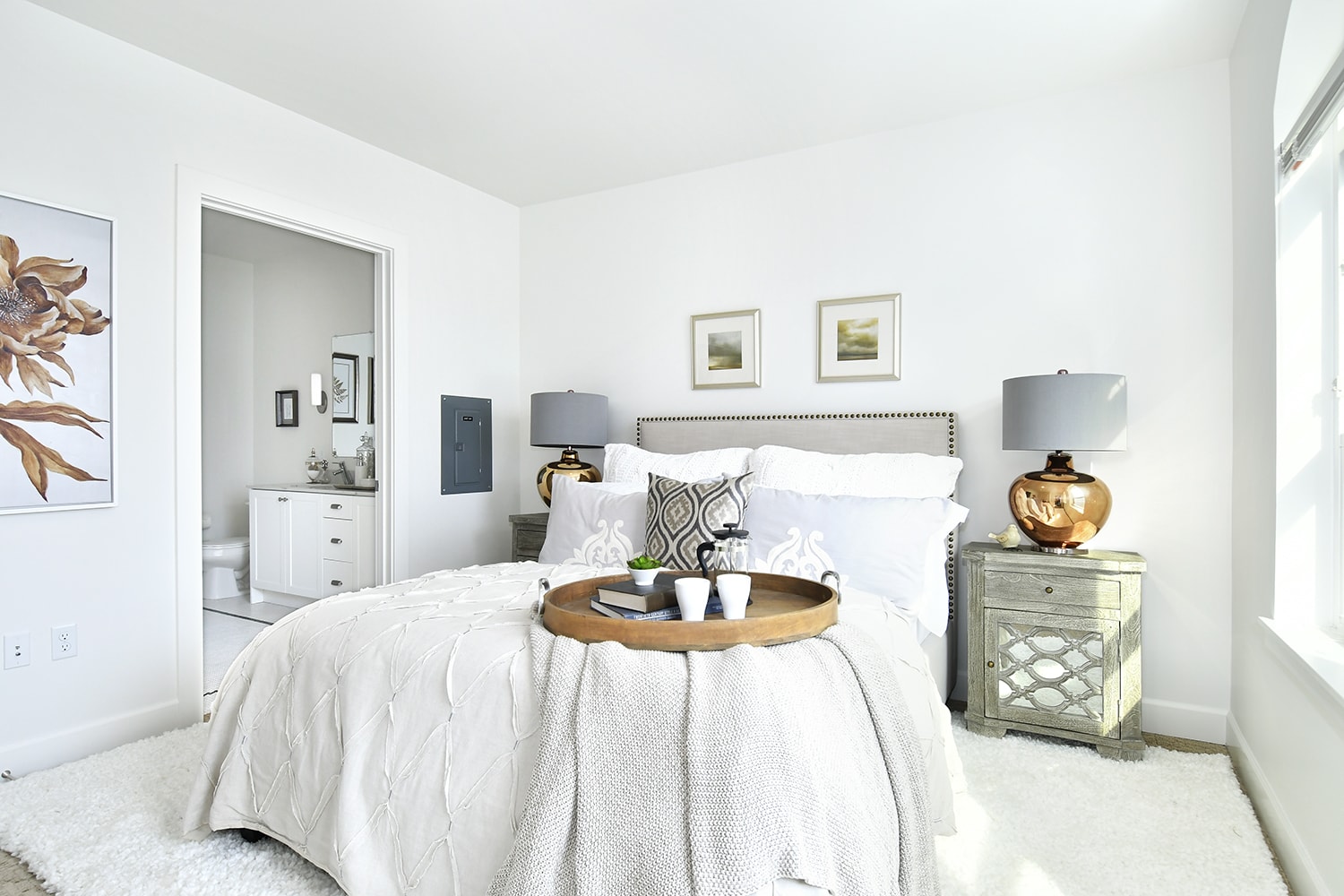 And now on to the star of the show — the 21 Astor community and its 27 impeccable units. Residents not only benefit from decades of experience in residential development, but also a deep-rooted philosophy of service, style, functionality, attention to detail, and excellence. There are many reasons why 21 Astor is distinct from other luxury apartments in Portland:  
Located steps from the notable NW 23rd Avenue in the Nob Hill District, 21 Astor's LEED-certified homes have an impressive walk score of 97. Tenants have everything they could need right at their fingertips. In addition to Portland's top coffee shops and restaurants, there's no shortage of major grocery stores, boutique shopping, banks, houses of worship, and local businesses that support health needs.
Carefully Curated Features and Amenities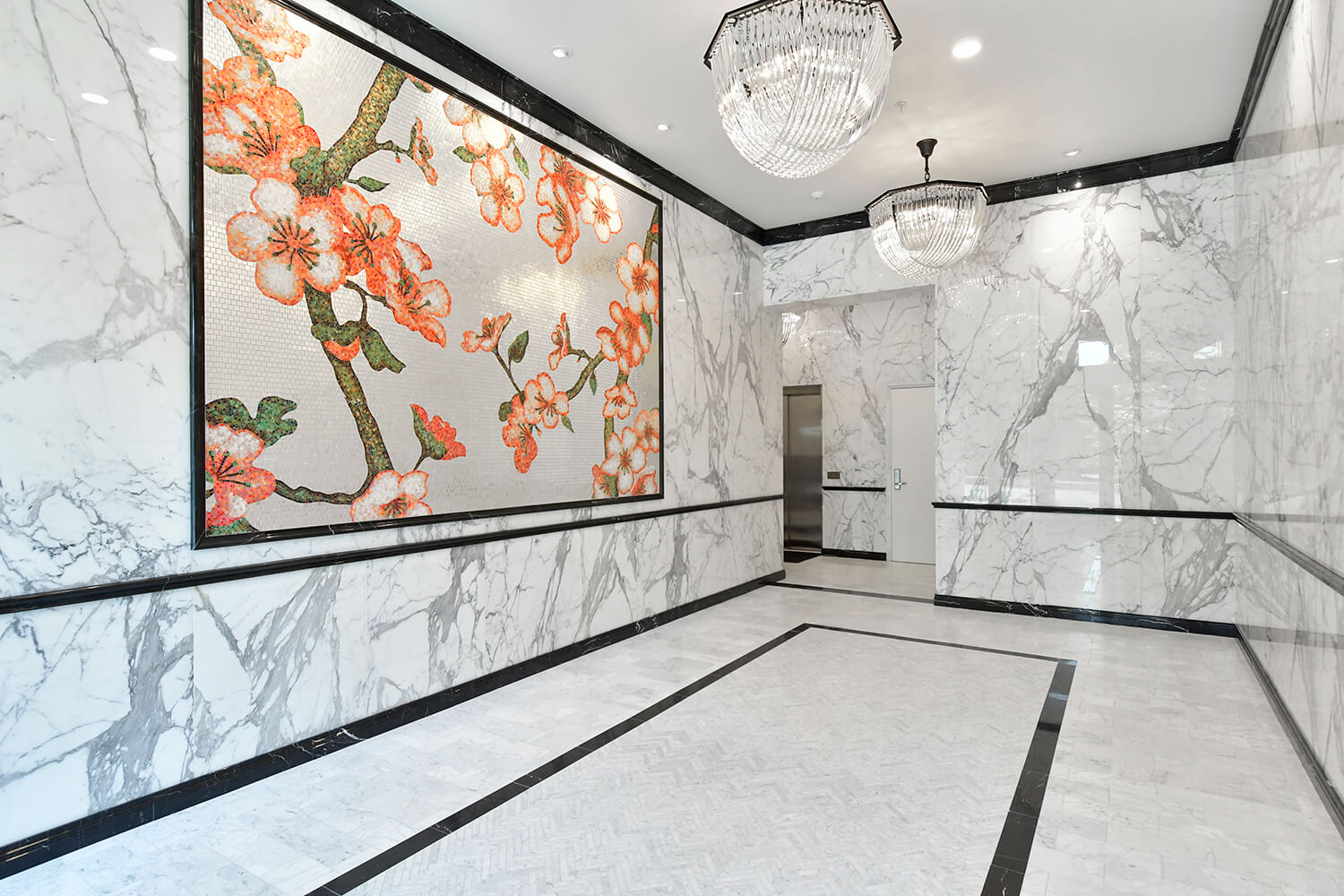 The Robert Ball team worked hard to incorporate equally elegant and purposeful features. This ensures that every resident experiences the seamless harmony between a vibrant urban center and chic, comfortable apartments:
Building Features
Timeless red brick exterior

Controlled access and exterior call box for guest admittance

Statuary Carrara marble slabs and 24k white gold Bisazza "cut-tile" mosaic in the lobby

Neoclassical designs

Ground-floor restaurants and storefronts

Private balconies for street-facing apartments

Public transportation options nearby
Community Features
On-site, indoor parking

In-house management services

Reserved storage spaces on each floor

Bike storage and maintenance areas

Pet-friendly facilities including washing station

Package acceptance and holding
Exquisite and Spacious Apartment Homes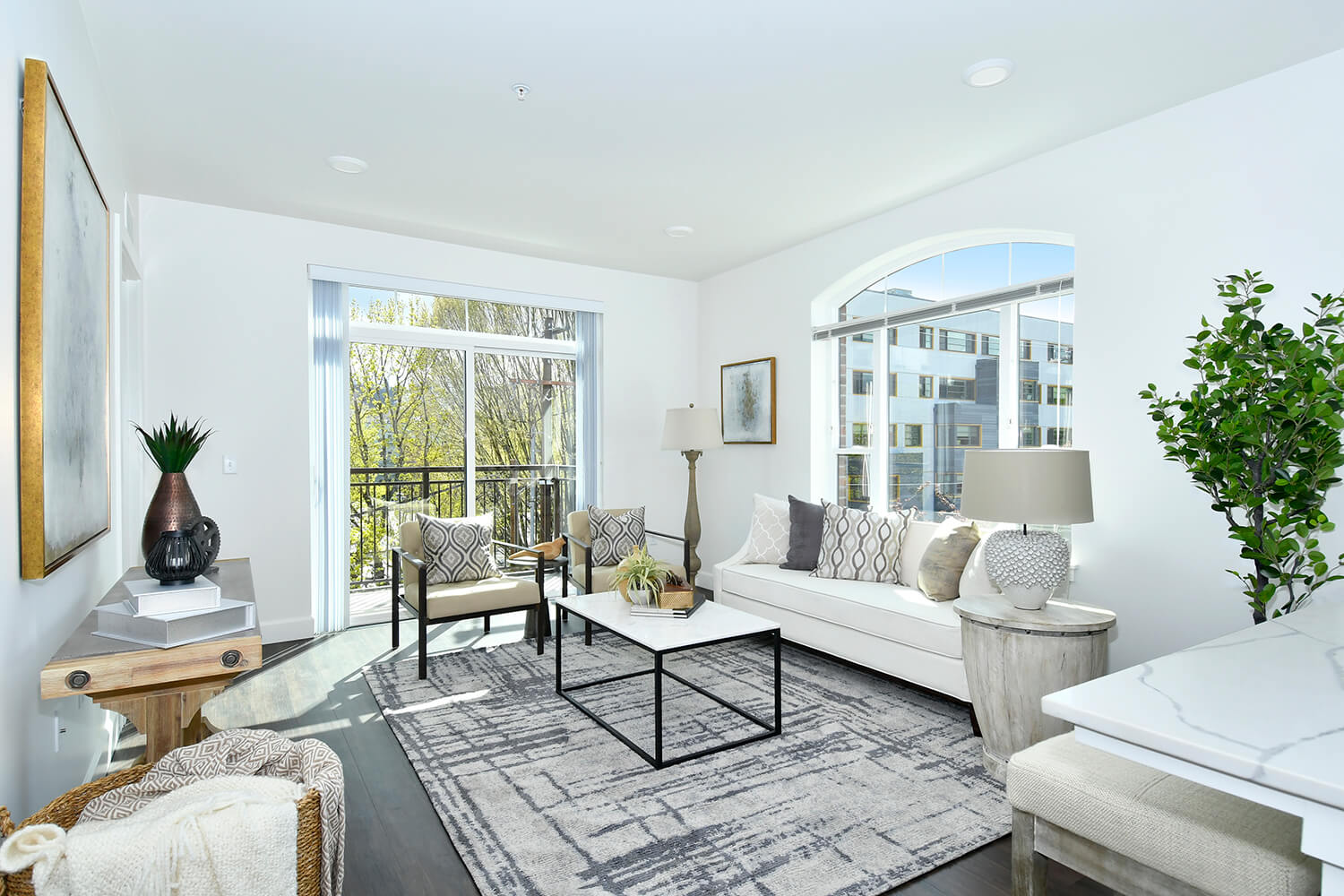 Robert Ball Companies knows it is crucial for an exceptional community to be impeccably complemented by an exceptional apartment home. 21 Astor merges functional and sophisticated elements to create ideal living spaces for the contemporary Portlander:
Apartment Floor Plans
One bedrooms range from 701 to 743 square feet and boast fabulously unique living and dining spaces larger than other apartments in Portland's Pearl District. Every one bedroom also includes an en-suite, pass-through style bathroom and large walk-through closets with plenty of storage.  
Two bedrooms range from 933 to 1,165 square feet. All units spotlight large living and dining spaces, pass-through style bathrooms (with the master including a stand-up shower and double vanity sinks), and large walk-through closets. Plus, each bedroom is located on the opposite side from the other so as to generate as much privacy as possible.
Apartment Features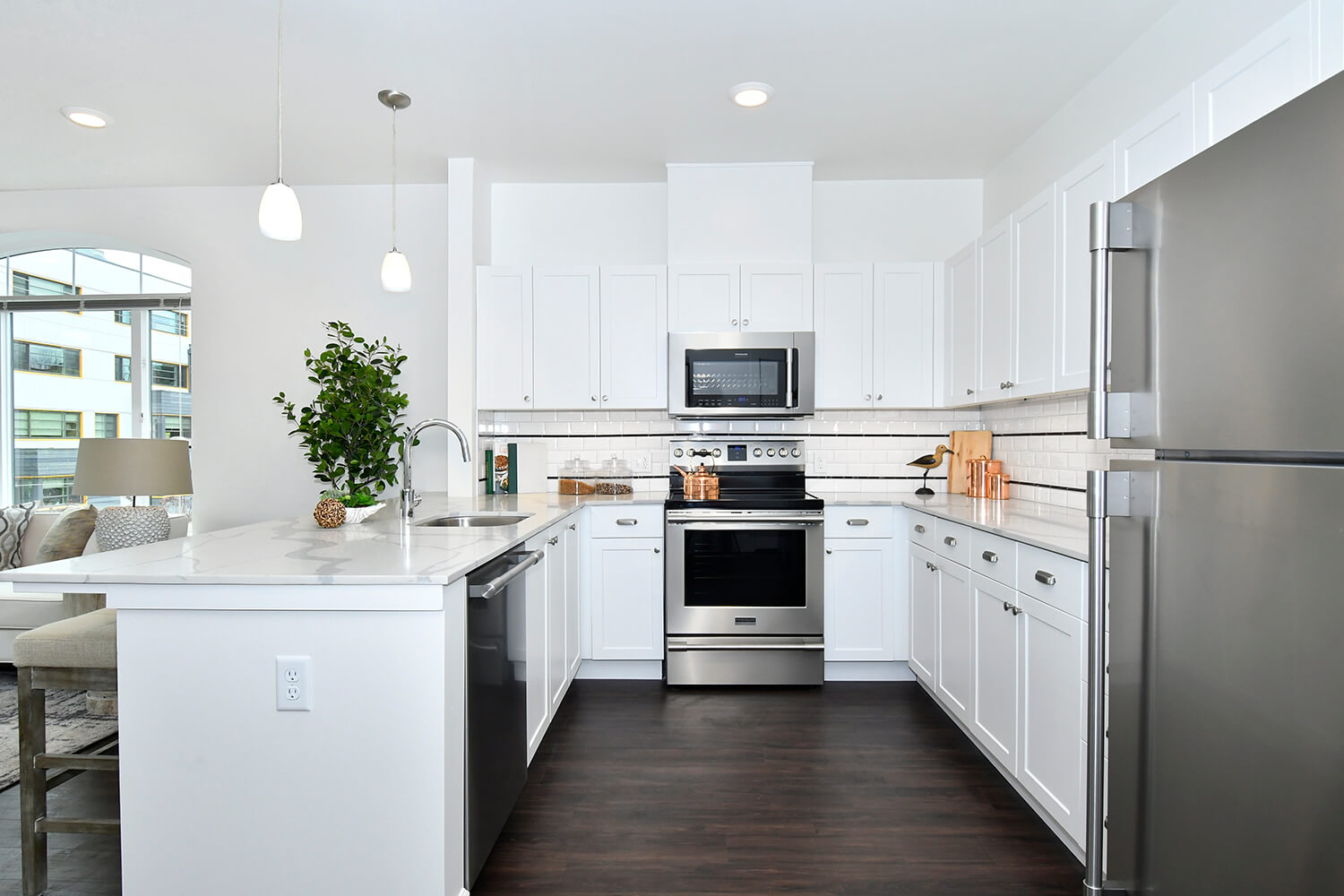 Crisp, clean, and modern designs and fixtures

Wrap around kitchens with top-of-the-line stainless steel appliances

Breakfast bar seating

Lofty ceilings

Conveniently located stackable washers and dryers

Air conditioning

Enormous windows that allow plenty of natural light

Quartz Carrara countertops and shaker cabinets with abundant space

Tiled bathroom floors as well as tiled shower/tub surrounds

Food pantries and linen storage

Extra storage lockers available
As you can tell, we've built something remarkable here at 21 Astor. With only 27 units, our team is able to put all our time and energy toward making sure every resident feels that they are truly at home. Our goal is to cultivate an upscale experience that's a perfect complement to how you live, work, and play.
Are you searching for a place in Portland that'll provide a little something more, both inside and out? 21 Astor's luxury apartments near the Pearl District provide an unprecedented level of comfort for those looking for a refined living experience in NW Portland.
The leasing agents at 21 Astor would love to hear from you! Connect with us to get more acquainted with our luxury apartments in Portland!
Join Us For The Nob Hill Spring Mixer
We're almost there! We've been pre-leasing and connecting with the interested folks here and there, but we're more than ready to start showing folks the completed building and start move-ins! We've put some serious time and work into perfecting our community at 21 Astor, and we're thrilled to finally show it to you.
That's why we're inviting you to the Nob Hill Spring Mixer tomorrow on April 5th! It's a chance for you to meet your neighbors and network with other Nob Hill businesses while enjoying some drinks and appetizers. Plus, you can get a sneak peek of our amazing community, which provides an unprecedented experience when it comes to luxury apartments in Portland.
What to Expect at The Nob Hill Mixer
We won't be completely open for a few more weeks, but the Nob hill Spring Mixer provided the perfect opportunity for us to get to know our neighbors and share what we've been working on. Stay tuned for details on an official Grand Opening. That being said, there's plenty of fun to be had at the Nob Hill Spring Mixer! It is a party after all! One thing that's so great about the Alphabet district and the 23rd/Nob Hill area is all the eateries nearby.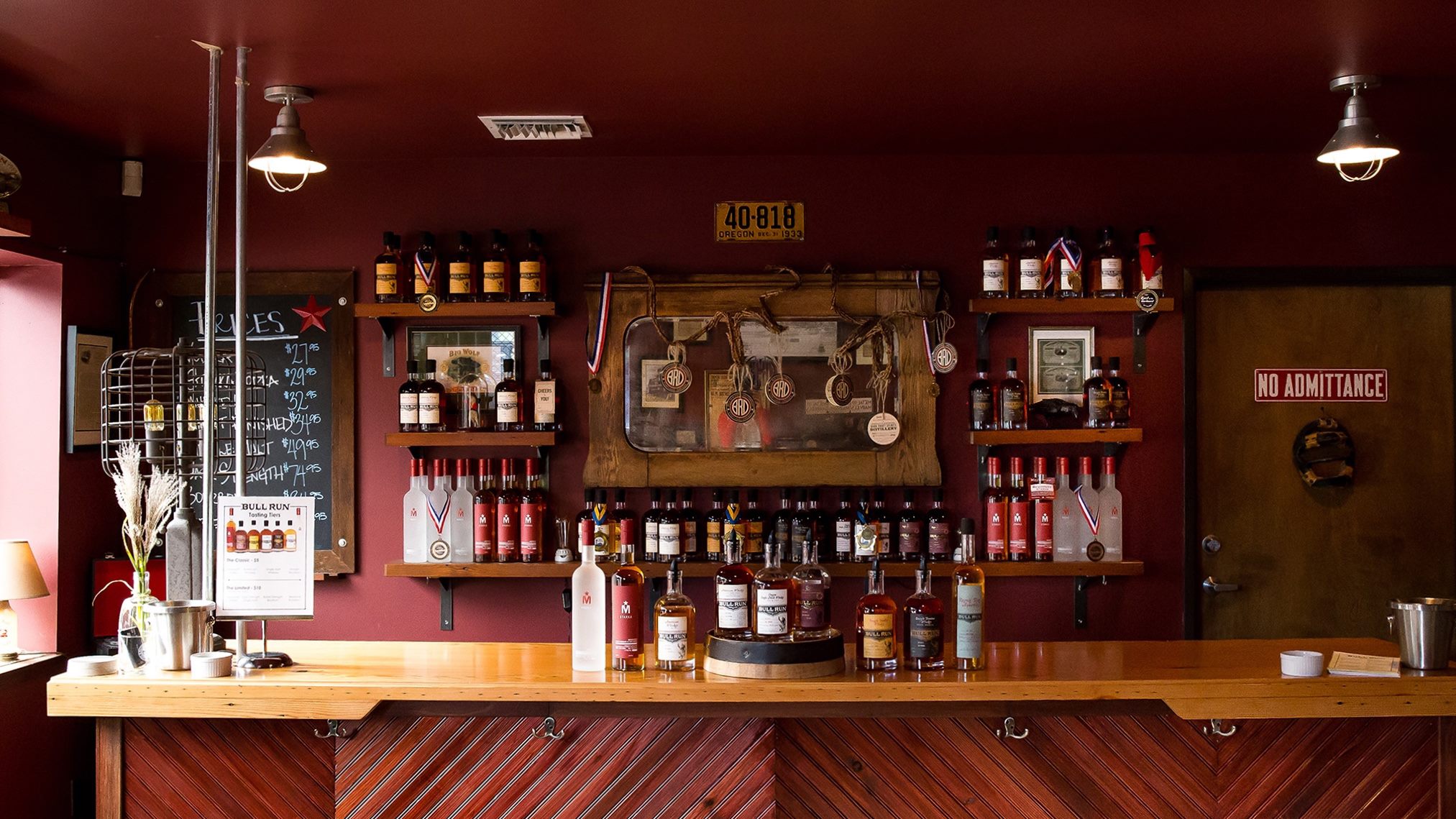 *image from Bull Run distillery's Facebook
We're happy to have Bull Run Distillery providing refreshments for our guests. Located just a few short blocks from 21 Astor, Bull Run has been crafting pure malt Oregon Whiskey since 2010, and they really help to make the Nob Hill neighborhood special.
We'll also have a slide show playing in an open unit showcasing the Pearl District and the 23rd/Nob Hill area's storied past. 21 Astor represents the merger of past and future for luxury living in Portland. We honor the past of our neighborhood for all of its vivid character, and we're truly excited to join this community and help shape its future.
We'll also be providing tours of our building and our amenities, so if you've strolled by 21 Astor and you've been curious about the experience of living here, now is your chance to get a sneak preview!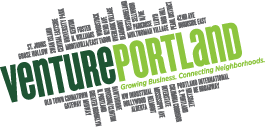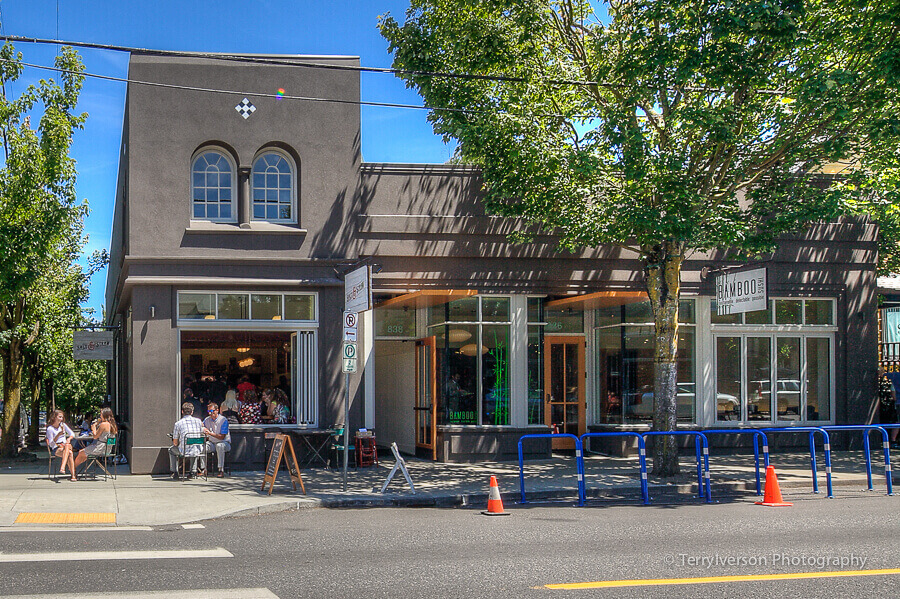 *image from NHBA 
We partnered with the Nob Hill Business Association and Venture Portland for the Nob Hill Spring Mixer. NHBA is a local group that's dedicated to fostering beneficial business relationships throughout the community; Venture Portland is a volunteer-run organization that, since 1986, has been investing in the smart and strategic growth of Portland's unique neighborhood business districts.
At 21 Astor, our mission is to provide an unprecedented level of luxury living for our residents, but we're also dedicated to fostering relationships with others in our community that benefit not just us, but the city at large.
So please, join us for The Nob Hill Spring Mixer and help us kick off our community the right way and start making the future of the Nob Hill/23rd Area a reality!