Say Hello to Portland's Newest Luxury Apartments
Have you heard the news? There's a new residential community that truly stands apart from all other apartments in the Nob Hill and Pearl Districts. 21 Astor is Portland's most exclusive new apartment building! The most recent project from renowned PDX developer Robert Ball – who has a history of excellence with residential development in the Pearl District and Nob Hill area – 21 Astor promises to provide residents with an unprecedented level of quality, craftsmanship, elegance, and luxury. Of course, we realize that the question that may come to your mind here is, "How?" Let's find out.
Get to Know Robert Ball
Robert Ball has become synonymous with luxury apartments in Portland, but that reputation didn't come without paying the dues of hard work. Robert Ball's passion for renovation and real estate began nearly 25 years ago.
After honing his incredible talent for purchasing and rehabilitating small properties, Ball purchased his first apartment building in Portland's Nob Hill District. With a ton of elbow grease, he was able to transform the 1920s-era Sara Ann Apartments into a Class A apartment community, with the highest quality rating for a property.
Becoming One of Portland's Leading Developers
Following the Sara Ann Apartments, Ball's passion for revitalizing aging properties has grown exponentially. Robert Ball has completed six high-profile projects, in the heart of Portland's downtown, including 21 Astor.
By blending the character of classic architecture with modern design the Robert Ball team is able to foster refined, luxurious living experiences that remain respectful of their neighborhoods' rich histories. Several of Robert Ball ventures are even listed on the National Register of Historic Places.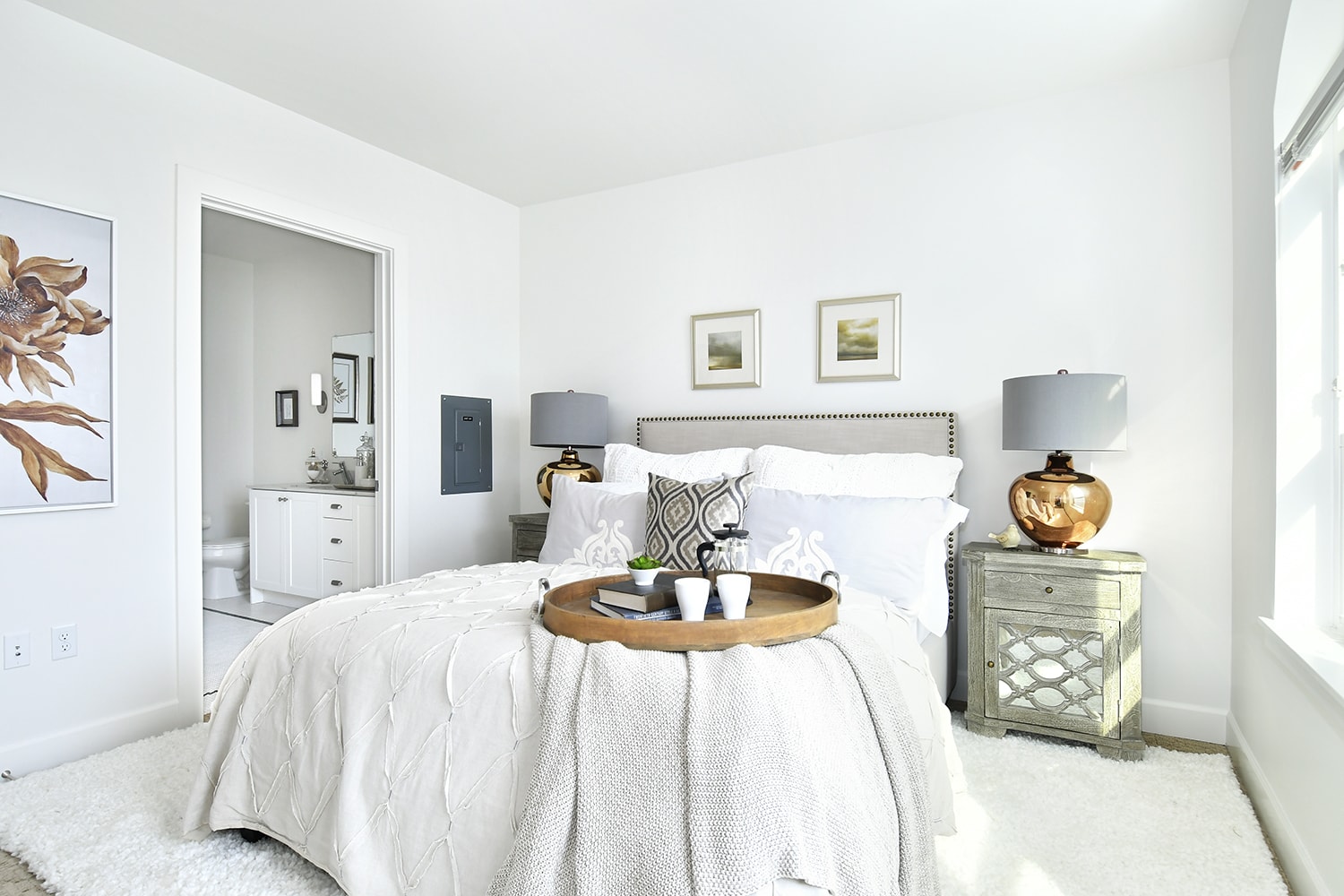 And now on to the star of the show — the 21 Astor community and its 27 impeccable units. Residents not only benefit from decades of experience in residential development, but also a deep-rooted philosophy of service, style, functionality, attention to detail, and excellence. There are many reasons why 21 Astor is distinct from other luxury apartments in Portland:  
Located steps from the notable NW 23rd Avenue in the Nob Hill District, 21 Astor's LEED-certified homes have an impressive walk score of 97. Tenants have everything they could need right at their fingertips. In addition to Portland's top coffee shops and restaurants, there's no shortage of major grocery stores, boutique shopping, banks, houses of worship, and local businesses that support health needs.
Carefully Curated Features and Amenities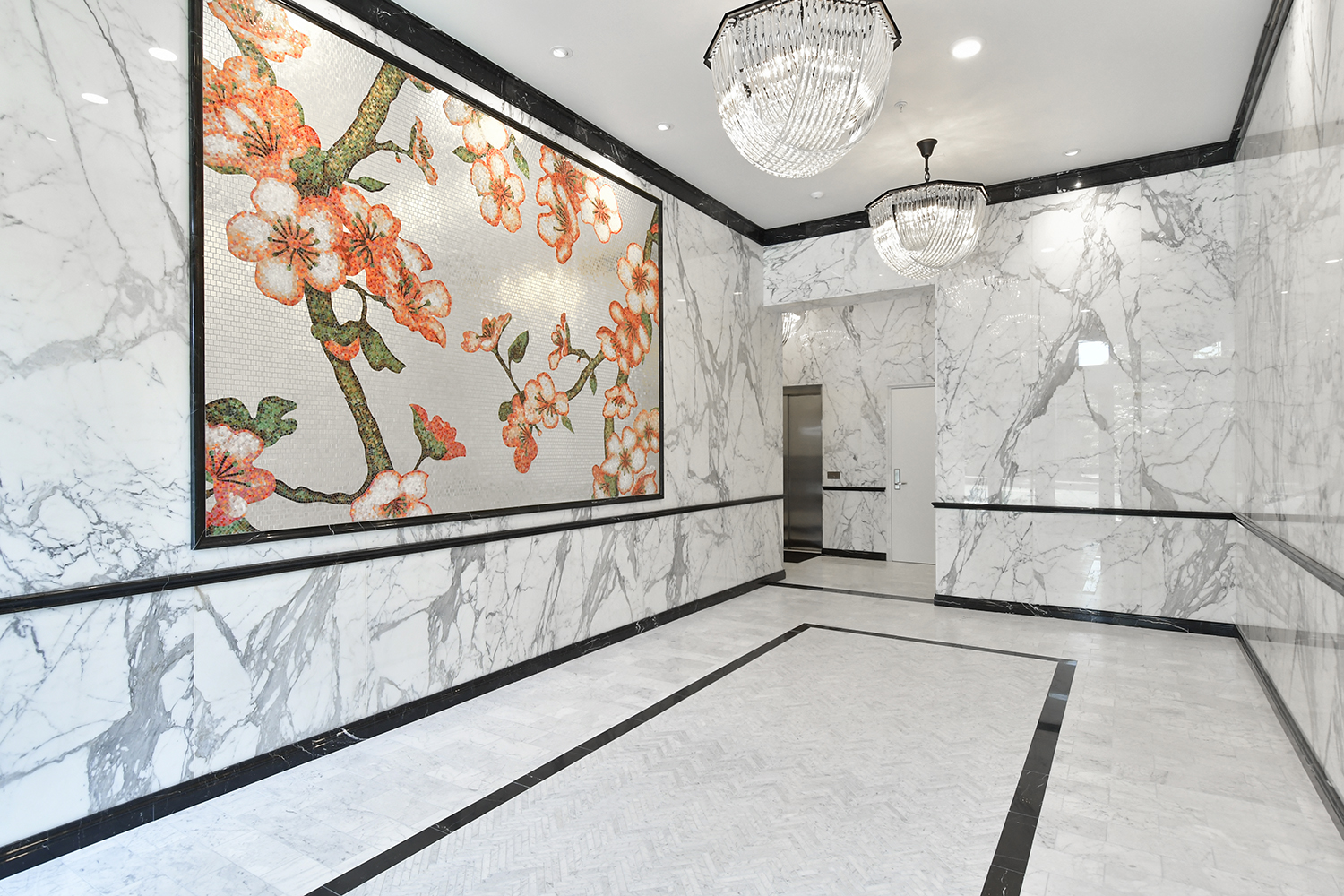 The Robert Ball team worked hard to incorporate equally elegant and purposeful features. This ensures that every resident experiences the seamless harmony between a vibrant urban center and chic, comfortable apartments:
Building Features
Timeless red brick exterior

Controlled access and exterior call box for guest admittance

Statuary Carrara marble slabs and 24k white gold Bisazza "cut-tile" mosaic in the lobby

Neoclassical designs

Ground-floor restaurants and storefronts

Private balconies for street-facing apartments

Public transportation options nearby
Community Features
On-site, indoor parking

In-house management services

Reserved storage spaces on each floor

Bike storage and maintenance areas

Pet-friendly facilities including washing station

Package acceptance and holding
Exquisite and Spacious Apartment Homes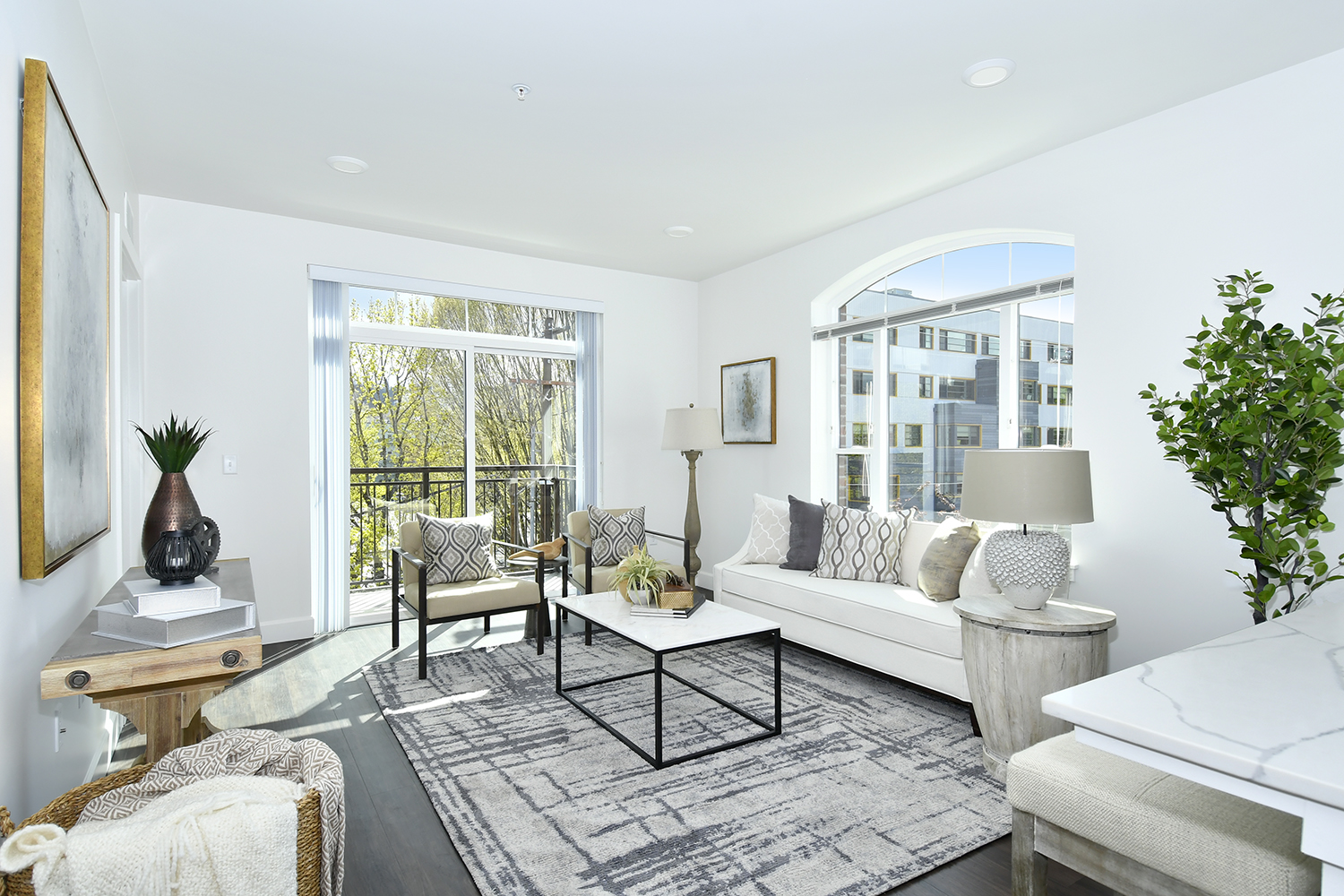 Robert Ball Companies knows it is crucial for an exceptional community to be impeccably complemented by an exceptional apartment home. 21 Astor merges functional and sophisticated elements to create ideal living spaces for the contemporary Portlander:
Apartment Floor Plans
One bedrooms range from 701 to 743 square feet and boast fabulously unique living and dining spaces larger than other apartments in Portland's Pearl District. Every one bedroom also includes an en-suite, pass-through style bathroom and large walk-through closets with plenty of storage.  
Two bedrooms range from 933 to 1,165 square feet. All units spotlight large living and dining spaces, pass-through style bathrooms (with the master including a stand-up shower and double vanity sinks), and large walk-through closets. Plus, each bedroom is located on the opposite side from the other so as to generate as much privacy as possible.
Apartment Features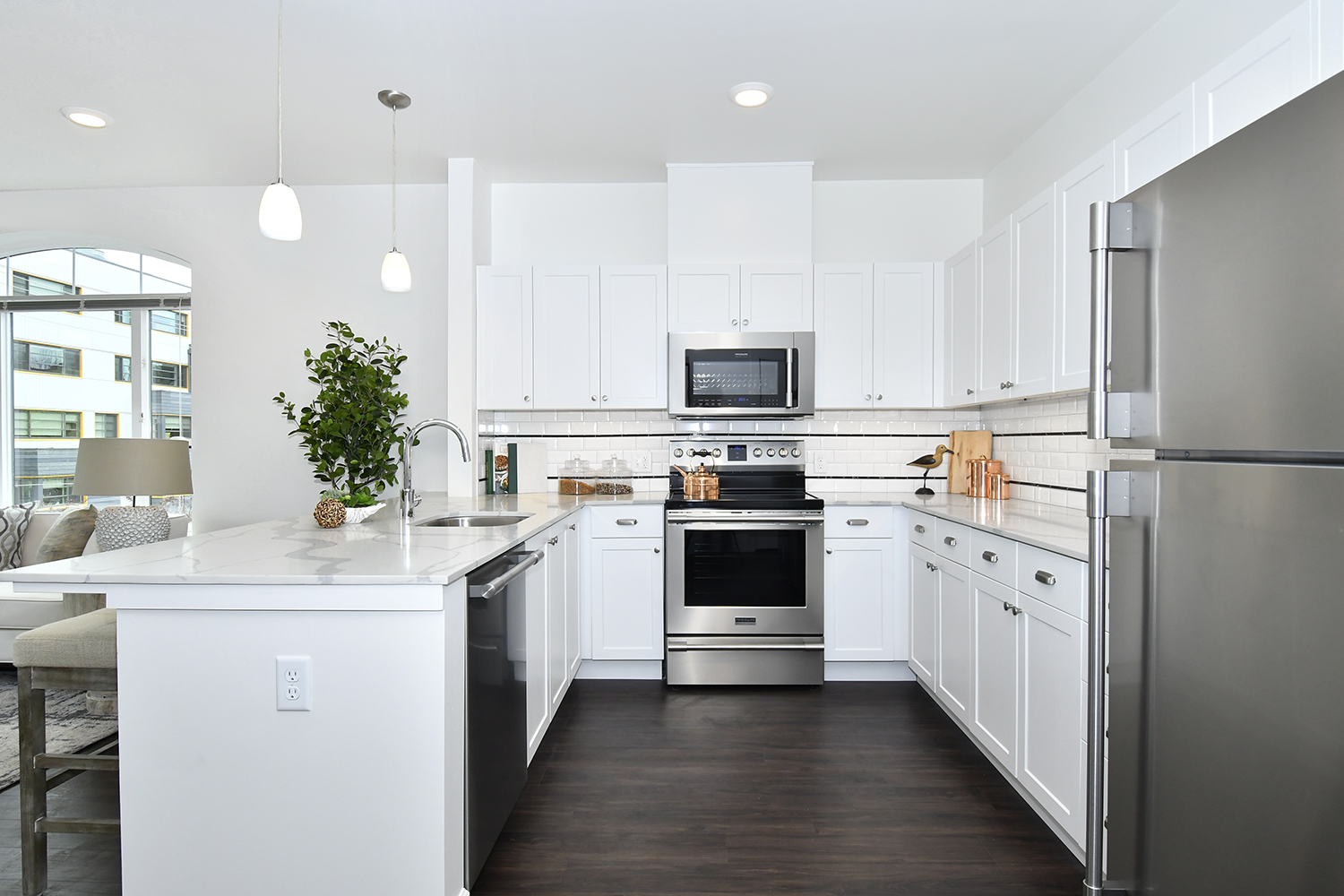 Crisp, clean, and modern designs and fixtures

Wrap around kitchens with top-of-the-line stainless steel appliances

Breakfast bar seating

Lofty ceilings

Conveniently located stackable washers and dryers

Air conditioning

Enormous windows that allow plenty of natural light

Quartz Carrara countertops and shaker cabinets with abundant space

Tiled bathroom floors as well as tiled shower/tub surrounds

Food pantries and linen storage

Extra storage lockers available
As you can tell, we've built something remarkable here at 21 Astor. With only 27 units, our team is able to put all our time and energy toward making sure every resident feels that they are truly at home. Our goal is to cultivate an upscale experience that's a perfect complement to how you live, work, and play.
Are you searching for a place in Portland that'll provide a little something more, both inside and out? 21 Astor's luxury apartments near the Pearl District provide an unprecedented level of comfort for those looking for a refined living experience in NW Portland.
The leasing agents at 21 Astor would love to hear from you! Connect with us to get more acquainted with our luxury apartments in Portland!
Join Us For The Nob Hill Spring Mixer
We're almost there! We've been pre-leasing and connecting with the interested folks here and there, but we're more than ready to start showing folks the completed building and start move-ins! We've put some serious time and work into perfecting our community at 21 Astor, and we're thrilled to finally show it to you.
That's why we're inviting you to the Nob Hill Spring Mixer tomorrow on April 5th! It's a chance for you to meet your neighbors and network with other Nob Hill businesses while enjoying some drinks and appetizers. Plus, you can get a sneak peek of our amazing community, which provides an unprecedented experience when it comes to luxury apartments in Portland.
What to Expect at The Nob Hill Mixer
We won't be completely open for a few more weeks, but the Nob hill Spring Mixer provided the perfect opportunity for us to get to know our neighbors and share what we've been working on. Stay tuned for details on an official Grand Opening. That being said, there's plenty of fun to be had at the Nob Hill Spring Mixer! It is a party after all! One thing that's so great about the Alphabet district and the 23rd/Nob Hill area is all the eateries nearby.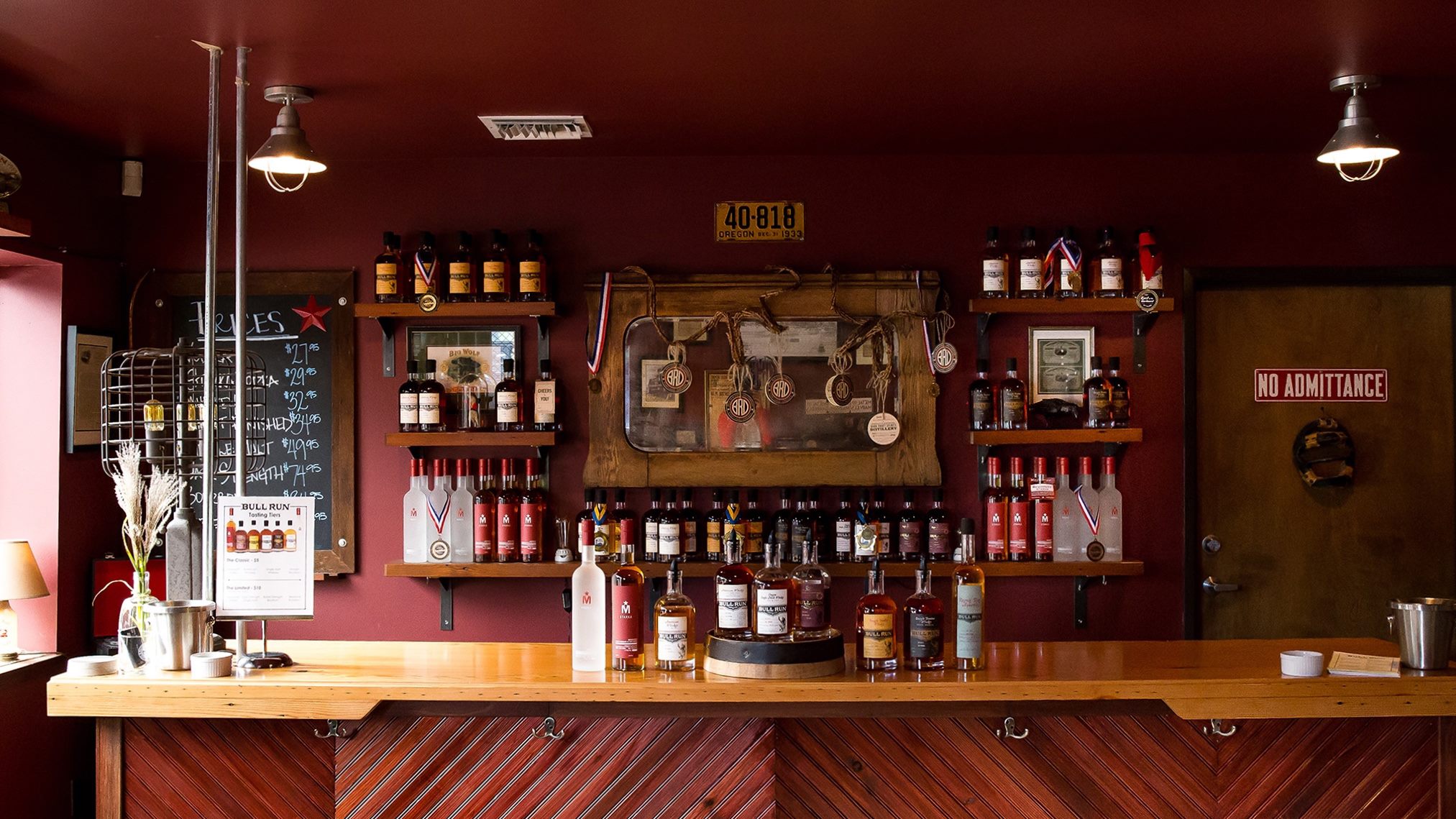 *image from Bull Run distillery's Facebook
We're happy to have Bull Run Distillery providing refreshments for our guests. Located just a few short blocks from 21 Astor, Bull Run has been crafting pure malt Oregon Whiskey since 2010, and they really help to make the Nob Hill neighborhood special.
We'll also have a slide show playing in an open unit showcasing the Pearl District and the 23rd/Nob Hill area's storied past. 21 Astor represents the merger of past and future for luxury living in Portland. We honor the past of our neighborhood for all of its vivid character, and we're truly excited to join this community and help shape its future.
We'll also be providing tours of our building and our amenities, so if you've strolled by 21 Astor and you've been curious about the experience of living here, now is your chance to get a sneak preview!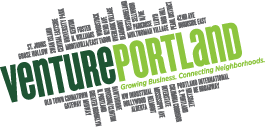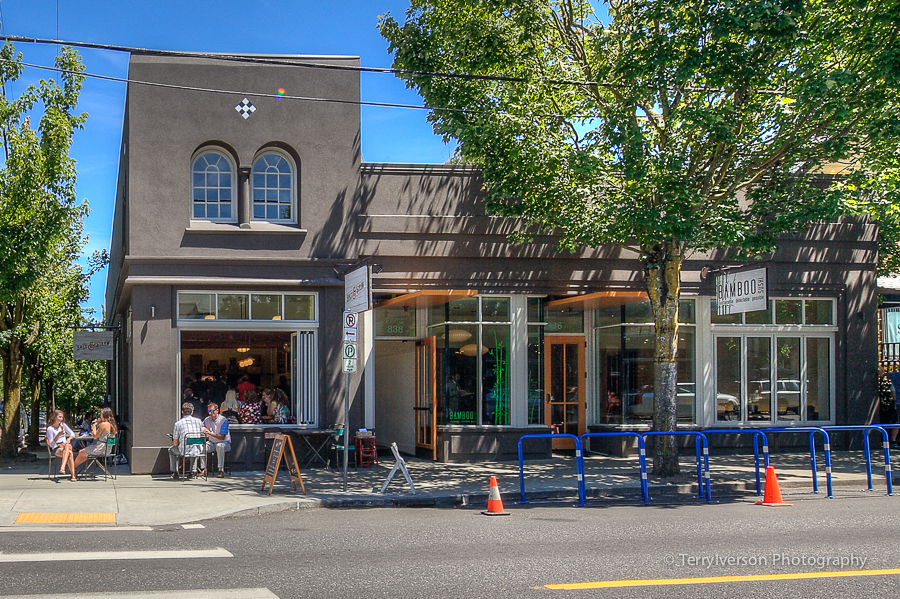 *image from NHBA 
We partnered with the Nob Hill Business Association and Venture Portland for the Nob Hill Spring Mixer. NHBA is a local group that's dedicated to fostering beneficial business relationships throughout the community; Venture Portland is a volunteer-run organization that, since 1986, has been investing in the smart and strategic growth of Portland's unique neighborhood business districts.
At 21 Astor, our mission is to provide an unprecedented level of luxury living for our residents, but we're also dedicated to fostering relationships with others in our community that benefit not just us, but the city at large.
So please, join us for The Nob Hill Spring Mixer and help us kick off our community the right way and start making the future of the Nob Hill/23rd Area a reality!