What LEED for Homes Means to Me – From the Project Manager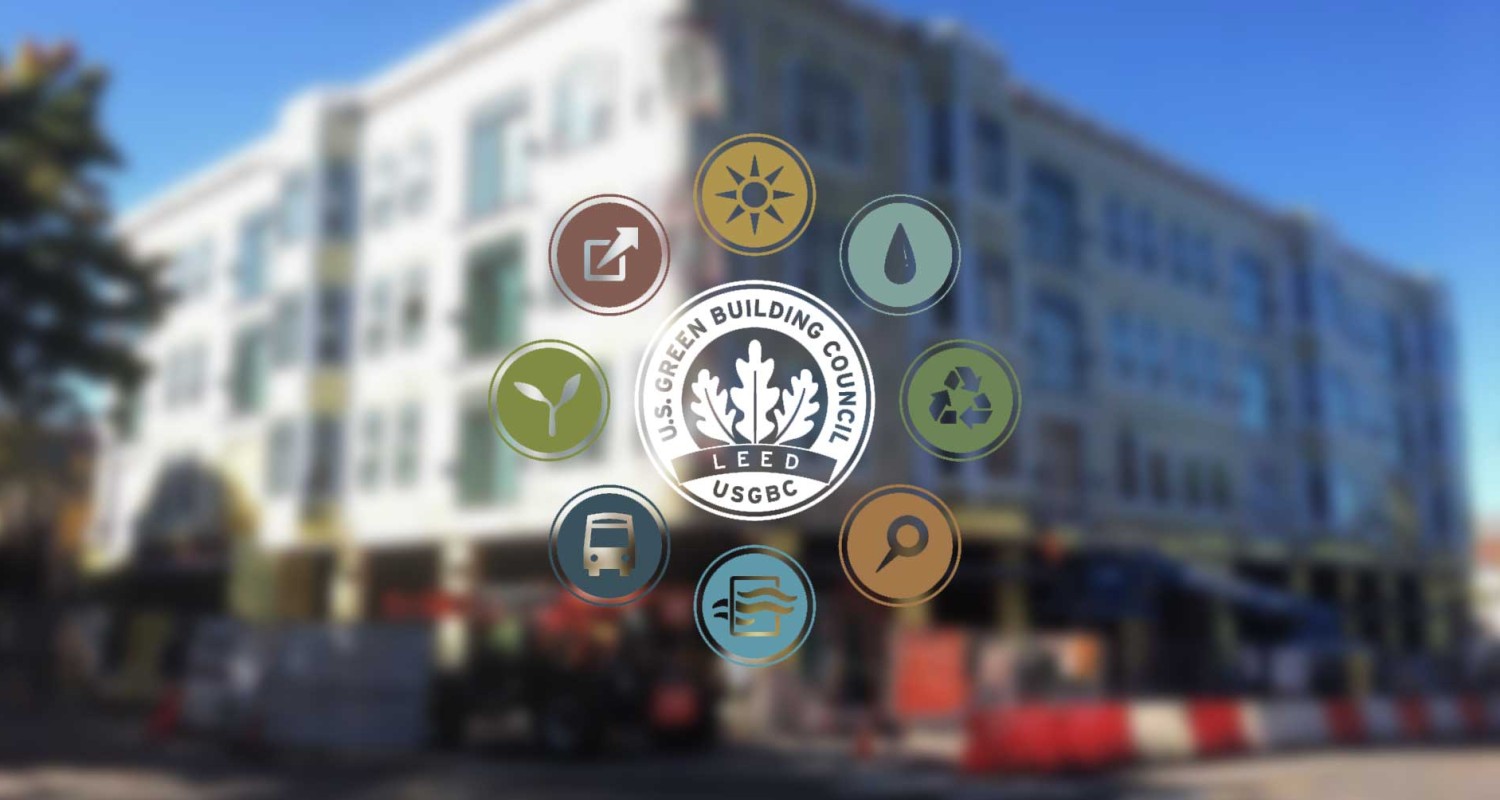 LEED for Homes Midrise promotes the construction of sustainable, green buildings that feature environmentally friendly amenities, improved building durability, and energy efficiency.
Being a LEED certified building has been extremely important to our team at Robert Ball Companies since 21 Astor's conception, as LEED for Homes Midrise was integrated into every step of our design process. Our team at Robert Ball Companies envisioned a building that not only paid homage to the historic natural of the surrounding neighborhood with it's Neo-Classical exterior, but that also featured high class energy efficient features through out it's modern interior. The result is an elegant, state of the art building blends seamlessly with the historical aesthetic of the neighboring Nob Hill and Alphabet Districts.
Some of the LEED for Homes Midrise program features include:
Stricter energy performance requirements than standard City of Portland building code;
Emphasis on durable construction materials for a longer, better life of the building.
Emphasis on locally-sourced and environmentally-conscious construction materials;
Increased and smarter recycling during the demolition and construction phases;
Efficient water irrigation system;
Reflective roof materials to reduce 'heat island' effects, that cool the building and surrounding areas;
Smarter construction methods for nontoxic pest control;
Emphasis on alternative transportation – 21 Astor has amazing transit and walking options!
So, "What does this mean to you, the resident?"
First and foremost, LEED for Homes Midrise reduces the environmental footprint not only during the construction process, but also during the building's lifetime. Residents will see savings in their utility bills, as well as be more comfortable year round. 21 Astor will consume less energy and water than a standard "built-to-code" property and the building will require less care and maintenance than a non-LEED property.
As you live in 21 Astor, you will notice these LEED features in a variety of ways. The residences' washer/dryers and faucets are all EnergyStar-rated and therefore consume less water than their contemporaries. Rooms feel well lit using lights that are strategically placed to maximize reach and function, effectively reducing the amount of power needed to light each home, while also reducing the associated electrical bill. Residents will discover that they are finally able to maintain a stable temperature regardless of outside temperatures, due to 21 Astor's LEED-rated insulation and HVAC systems that allow the building to trap heat in during winter and lock in cooler air during the summer.
Our decision to build 21 Astor to the LEED for Homes Midrise standard came from those same lofty design expectations that we had for 21 Astor as a whole. The best interior finishes and residence layouts require the best possible energy performance. As residents live at 21 Astor, they will discover a multitude of features that feel hidden from plain sight, but were a fundamental part of our vision for an inviting living space that whispers "Welcome Home" every time you step through your door.
21 Astor is a leading project in the quest to standardize more sustainable and efficient building practices. I have been proud to be a part of this project from beginning to end.
Brady Shinn